T
antra, kink and sexuality Workshops, Events and
Classes I
n
St Petersburg FL
We have monthly events classes in
St Petersburg, FL and online options!
Click the links below for a list of our next kink, blueprint, tantra,
sex coaching
events and classes .
hosted by Stacie Ysidro and Johnny Vajra at
Get to know me and my husband, Johnny Vajra more in the November 2022 edition of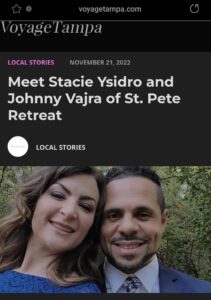 Want to work with Johnny and Stacie together?
Book a session with Johnny and Stacie
Tantra Classes in
St Petersburg Fl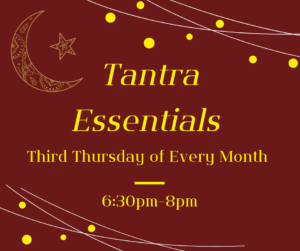 Tantra Class every month come alone or with a friend or partner
If you are outside of Tampa Bay, we offer a variety of ways to connect for quality sex coaching and tantra with real results. Sex coaching online, private retreats, presentations at events, festivals, gatherings in the United States and internationally.
Such as Interfusion Festival in VA.
Prefer private experiences with your partner? Learn about our in person immersion experiences
Or schedule a discovery call to plan a private retreat
Speaking, Podcasts
Sexuality is a compelling subject rarely addressed in a fun, nonjudgmental, and positive way. If you are looking for dynamic speakers to deliver meaningful content to your group or at your event, contact me today. I am a certified sex coach by the World Association of Sex Coaches. I am available to share experience and knowledge in an appropriate context for your event. 
Stacie spoke at The Recovery Leadership Summit in October 2022.
Listen to some of the podcasts I have been a guest on below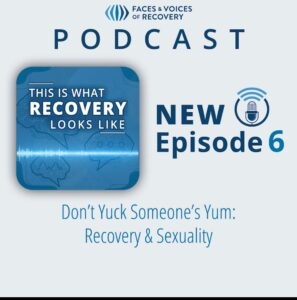 This is What Recovery Looks Like
Phil interviews Stacie Ysidro, a professional sex coach for over 10 years.
Looking for more resources in the meantime? Check out my videos on YouTube!